Welcome to the 112th Weekly Bites!
Here we will recap everything that's been happening on HabboBites as well as feature user-submitted content.
If you would like your content to be featured in the next edition of Weekly Bites, simply click here.
Earn bites points for each content featured in Weekly Bites!
---
Poll
Last week we asked you "Are you prepared for the upcoming change in seasons?" and here are the results:
Yes - 5
No - 4
What is a season? - 10
I can't stand the cold anymore! - 2
None of the above - 1
Well it's clear that not enough people are aware that there are seasons for the weather (but also those which you add to your food). I hope you all were referring to one of those when you selected your answers. A new poll question will be up shortly, be sure to answer and find out the results next week!
Silly Speeches
This week's silly speeches were submitted by Jamie,

and Eliz.

Do you love reading?

Well that is not what this week's competition is about, but it is about creating your own novel (so any experience from 'reading' can be applied anyhow). All you need to do is create a cover and brief summary of your planned book in order to participate. If you can, we suggest trying to channel your inner bookworm, and if you aren't successful, try 'borrowing' somebody else's inner bookworm. For more information, check out the main article over here.
Member Spotlight

In a surprising change of events, I ran in to the mysterious CheekyFuffa (aka Judy) who was eager to speak with me as she wanted to advocate for some "very seriously important issues." I asked her to share with me what was boggling her mind, to which she replied: "Why do people think cereal goes in the bowl before milk? And how do people find mint and chocolate a good combination?" I could barely grasp her philosophical answer so I asked her if she had anything else on her mind. She eagerly answered: "I am looking forward to the next time someone hosts Draw It so I can draw you in your true form, like a turtle!" I stared blankly at her, then smiled and ran away.
You can check out her here, profile and stay tuned for Member Spotlights in the future!
HabboBites Screenshots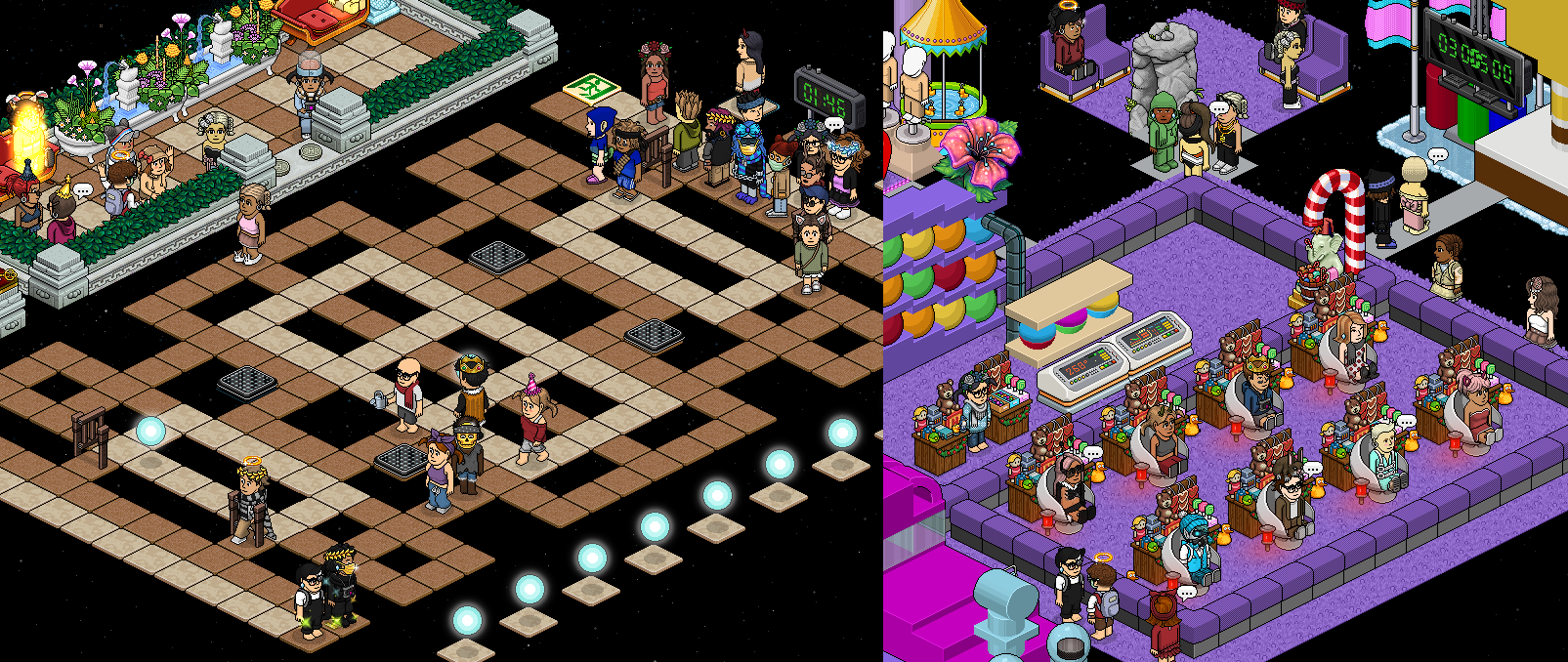 ---
That's all for our 112th edition of Weekly Bites - we will be back .
Remember, you can submit your own content to be featured in future editions of Weekly Bites and be rewarded for it!
For more information, refer to our "Introducing Weekly Bites" article.