Welcome to the 117th Weekly Bites!
Here we will recap everything that's been happening on HabboBites as well as feature user-submitted content.
If you would like your content to be featured in the next edition of Weekly Bites, simply click here.
Earn bites points for each content featured in Weekly Bites!
---
Finally, some representation for balloons!
Yes you heard correctly, balloons are finally considered pets too! So what are you waiting for? Oh, you want the rest of the explanation? Right! This week's competition asks you to share with the HabboBites community a picture of your pet, whether tangible (real and living) or intangible (on Habbo). For more information on the competition, check out the main article over here. Just remember that you are going to be competing against Funkyhabbo and Stanley, so make sure to put your best foot forward!
Poll
Last week we asked you "Are you mad that you did not catch the Unicorn Duckie on April Fools Day?" and here are the results:
Yes - 12
Not really - 2
What are you talking about? - 4
I'll never be the same - 10
None of the above - 1
Guess that most of us are furious and we will always remember how we can continuously be fooled by the same trick. A new poll question will be up shortly, be sure to answer and find out the results next week!
Silly Speeches
This week's silly speech was submitted by Rachy.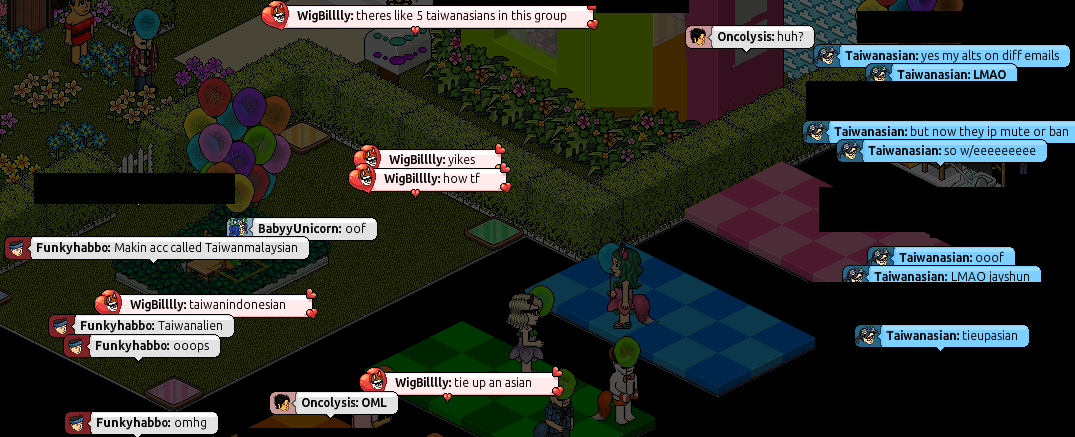 Thump, thump, thump...
Don't mind this, Princehooligan just probably stubbed his toe again. Or is it something else?
HabboBites Screenshots


---
That's all for our 117th edition of Weekly Bites - we will be back .
Remember, you can submit your own content to be featured in future editions of Weekly Bites and be rewarded for it!
For more information, refer to our "Introducing Weekly Bites" article.