Welcome to the 125th Weekly Bites!
Here we will recap everything that's been happening on HabboBites as well as feature user-submitted content.
If you would like your content to be featured in the next edition of Weekly Bites, simply click here.
Earn bites points for each content featured in Weekly Bites!
---
Canvas Madness
This month's canvas madness theme has just been announced and it's celebrating the upcoming sunny season. Head on over here for more information on our completely free competition!
Let's go for a jog!
Or perhaps an anxiety-stimulating fun run! Make sure to check out our amazing Summer Fun Run badge event on Habbo before it's too late. Don't forget to use the guide available over here at HabboBites and to complete it once you have claimed both badges (and survived, of course).
Poll
Last week we asked you "Have you achieved your New Year's Resolution yet?" and here are the results:
Yes - 1
Maybe - 3
No - 3
No, and stop asking - 12
I have yet to complete last year's - 4
None of the above - 1
Of course it is the middle month of the year so it is necessary that I remind you all of your resolutions. A new poll question will be up shortly, be sure to answer and find out the results next week!
It's time for a fiesta!
Wait, it's a festival and not a fiesta? Well there is still food involved so make sure to get involved in this week's competition. All you need to do is build a festival-inspired room on Habbo using some of the newly-released festival furni in order to participate and score the brand-new site icon. For more information, check out the competition article over here.
HabboBites Screenshots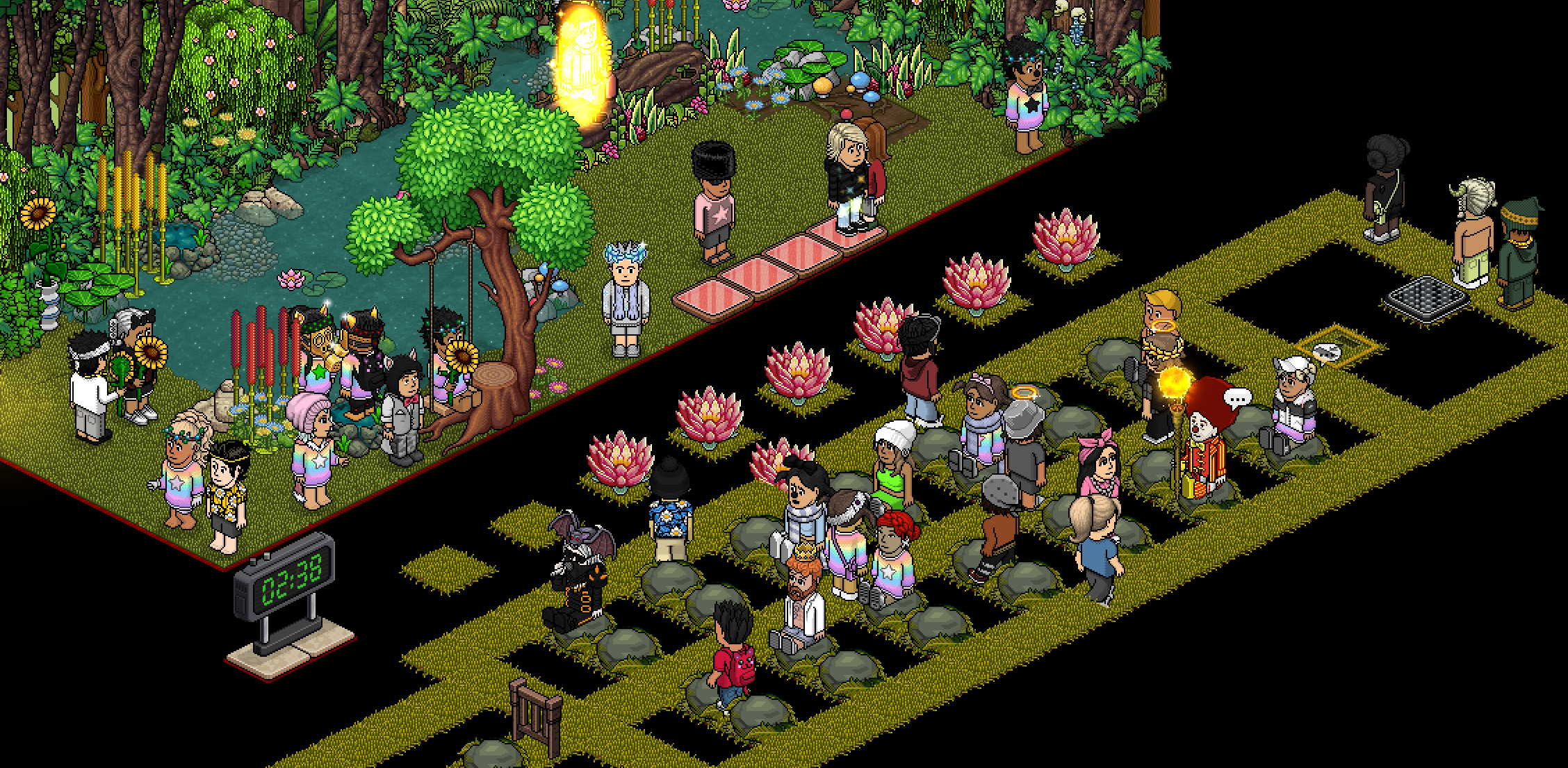 ---
That's all for our 125th edition of Weekly Bites - we will be back .
Remember, you can submit your own content to be featured in future editions of Weekly Bites and be rewarded for it!
For more information, refer to our "Introducing Weekly Bites" article.