Welcome to the 128th Weekly Bites!
Here we will recap everything that's been happening on HabboBites as well as feature user-submitted content.
If you would like your content to be featured in the next edition of Weekly Bites, simply click here.
Earn bites points for each content featured in Weekly Bites!
---
We need some ice cream, stat!
Make sure to pack your bags with some water and your wallets (full of money) as it is time to head on down to the music festivals for HabboBites' summer campaign (and hopefully to some ice cream trucks as well)! All you need to do is head on over to the Bites Shop and purchase a campaign pack (pictured below) in order to begin to earn points for your team! For more information about the campaign, check out the main article over here as well as this article for our festival lineup. And most importantly, remember to stay hydrated!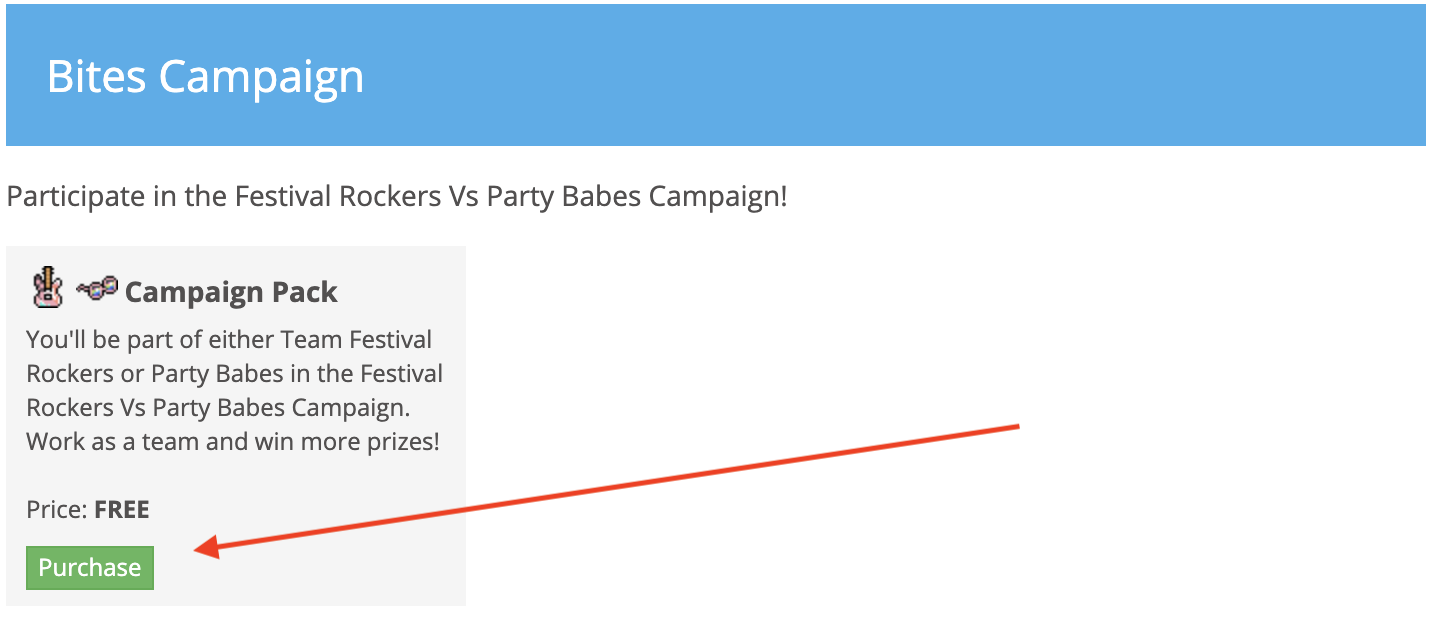 Poll
Last week we asked you "Do you have a summer job?" and here are the results:
Yes - 10
No - 8
What is a 'job'? - 3
What is a 'summer'? - 5
I only play Habbo Hotel - 7
None of the above - 3
Good think to know that most of us are preoccupied with something during the summer. For those of you wondering what a 'job' or a 'summer' is, we recommend that you consult your local librarian, meteorologist, or career postings site for more information. A new poll question will be up shortly, be sure to answer and find out the results next week!
Canvas Madness
There's only a week left to submit your entries for this month's canvas madness competition. Enter your creative canvases over here (it's completely free to do so) and you will have the chance to win the exclusive site icon!
Are those petunias?
That collection of flowers sure do smell lovely. But they are not ordinary flowers! Check out the competition article over here and head on down to the game room for an essence-filled activity. All participants will recieve an exclusive site icon, so don't forget to imagine that you're being chased by a swarm of bees.
Silly Speeches
This week's silly speech was submitted by Denise.

HabboBites Screenshots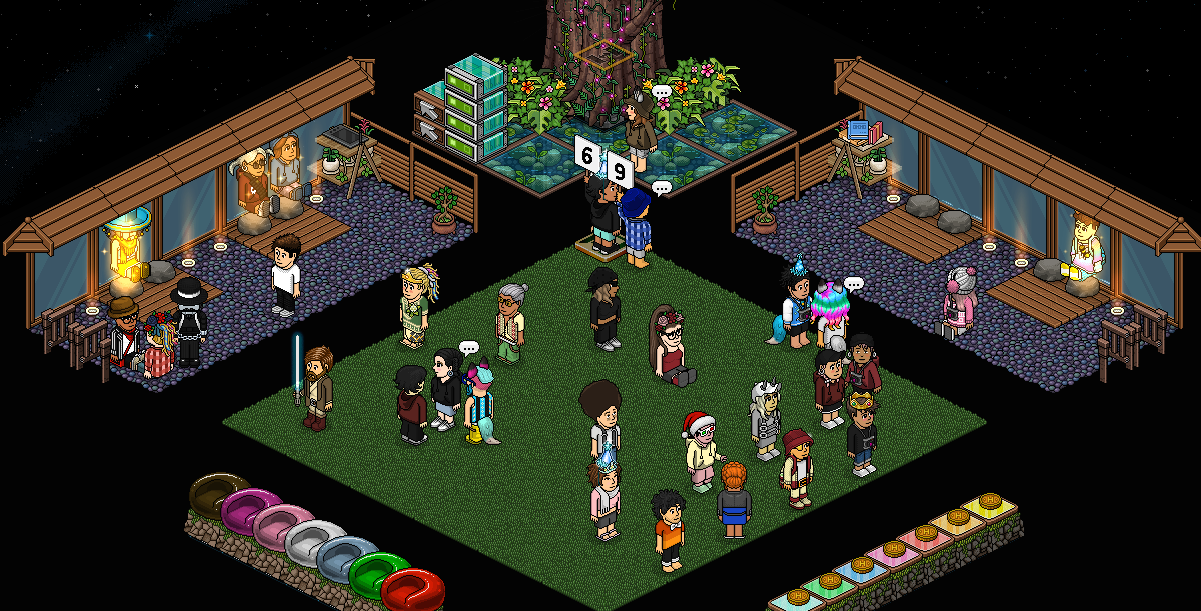 ---
That's all for our 128th edition of Weekly Bites - we will be back .
Remember, you can submit your own content to be featured in future editions of Weekly Bites and be rewarded for it!
For more information, refer to our "Introducing Weekly Bites" article.