Welcome to the 67th Weekly Bites!
Here we will recap everything thats been happening on HabboBites as well as feature user-submitted content.
If you would like your content to be featured in the next edition of Weekly Bites, simply click here.
Earn bites points for each content featured in Weekly Bites!
---

Farewell Larry, Harriet and Stacey!


We would like to extend our best wishes to Larry, Harriet and Stacey as they will be leaving their positions here at HabboBites. They have all contributed greatly to the site and it is very unfortunate to see them go. We would like to thank them for all their efforts: Larry, who was our OC Events Manager and then our Administrator, in charge of Daily/Festive Gifts; Harriet, who was our OC Assistant Radio Manager; and Stacey, who was our Builders Manager (don't worry she is sticking around for a little while longer). Make sure to thank them yourselves for all their hard work!
Hello Jovi!


We are excited to announce Jovi's premotion to Builders Manager here at HabboBites! He has been part of the Builders Department for almost a year and has built several lovely rooms for HabboBites badge events. We are looking forward to what he brings forth as manager of the Builders team!
To infinity and beyond (with a new outfit)!
Calling all clothing designers, pixel artists, or stick people drawers, it's time to showcase your creative capabilities in an outfit designing compeition. But this is not any ordinary outfit competition, you are tasked with redesigning an outfit for a character from the Toy Story films! You can pick up a really cute site icon, designed by Angel, just by participating. Make sure to check out the competition article for more information!
Silly Speeches
This week's silly speeches were submitted by Jamie,

myself,

and Jamie again.

Poll
Last week we asked you "What is your favourite Studio Ghibli film?" and here are the results:
Spirited Away - 21
My Neighbor Totoro - 7
Kiki's Delivery Service - 4
Princess Mononoke - 3
Arrietty - 1
Other - 13
I apologize to those of you who had a tough time selecting just one. It would also be great to hear which favourite films are for those of you who voted 'Other'! A new poll question will be up shortly, be sure to answer and find out the results next week!
HabboBites Screenshots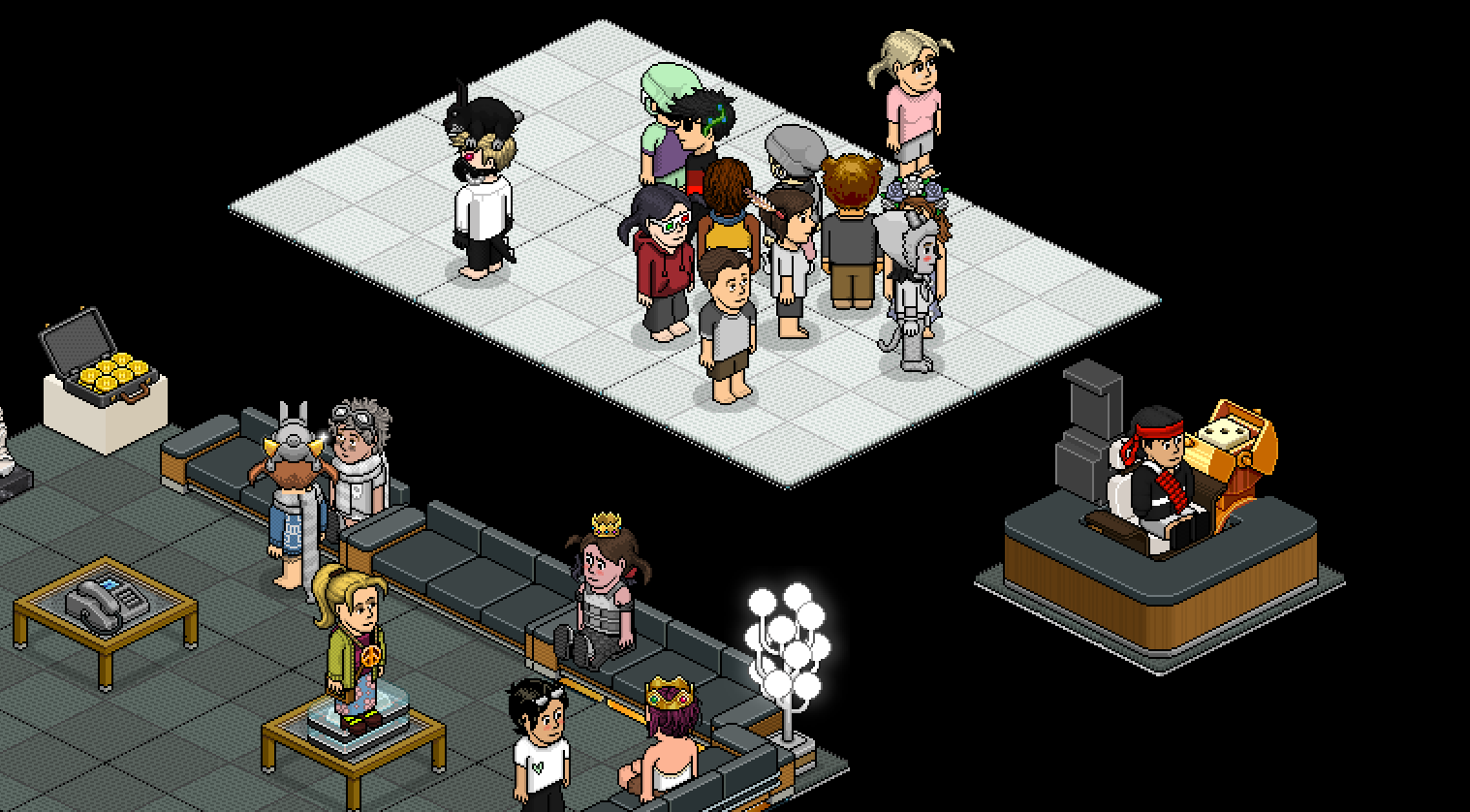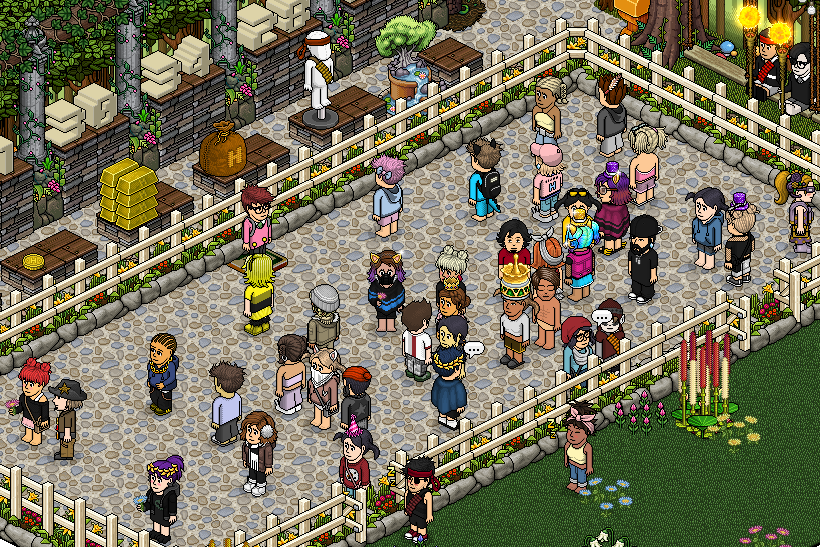 ---
That's all for our 67th edition of Weekly Bites - we will be back .
Remember, you can submit your own content to be featured in future editions of Weekly Bites and be rewarded for it!
For more information, refer to our "Introducing Weekly Bites" article.