Welcome to the 99th Weekly Bites!
Here we will recap everything thats been happening on HabboBites as well as feature user-submitted content.
If you would like your content to be featured in the next edition of Weekly Bites, simply click here.
Earn bites points for each content featured in Weekly Bites!
---
In Memoriam...
On Sunday, December 2nd, 2018, a beloved and cherished friend of the HabboBites community, Ginger, passed away. He is survived by Kitkat the cat and Jack the dog. We'd like to extend our deepest and most sincere to condolences to the family on their loss.
Jamie has prepared a few words to share with the community regarding her recent loss:
Ginger, I bought you 2 years ago because you bit me when I tried to sell you to someone else. It was then that I realised you belonged to me. You are a very special fat little cutie that I will miss a lot, but you're in hamster heaven now- please don't sit on the other hamsters you fat f***. Also I'd like to thank Princehooligan for taking care of you when I had to move across the globe. You the real G. You will always be in my heart you tiny pig. I love you Ginger. Xoxo, Gossip Girl.

Ho, ho, ho, Merry Bitesmas!

For those of you who have yet to hang up your stockings or look at the calendar, the holidays are quickly approaching and that means a bounty of seasons-related activities are available here at HabboBites! This includes HabboBites' own holiday staple of sending Christmas cards to all your fellow members, including friends, enemies, and frenemies. Over 700 cards have been sent so far and anybody who recieves a card will likely recieve an icon as well. Click here to head on over to the card exchange page.
Second, Santa has granted everyone at HabboBites Christmas Islands in order to grow their own Christmas trees. We have no idea what the purpose of this activity is other than the fact that you need to water your tree daily as well as help your friends in case if their trees are bombed, hopefully they will reciprocate the favour.
Lastly, we have a new campaign here at HabboBites and you do not need to guess what the theme is as we have been discussing it for this entire segment. All you need to do is to go to the Bites Shop and purchase a Campaign Pack (pictured below) in order to participate. Make sure to check out this article here for all the information regarding upcoming activities. Just don't forget to remain nice as Audemars and Jamie have confirmed that they do not support coal as an appropirate punishment and promise something much worse!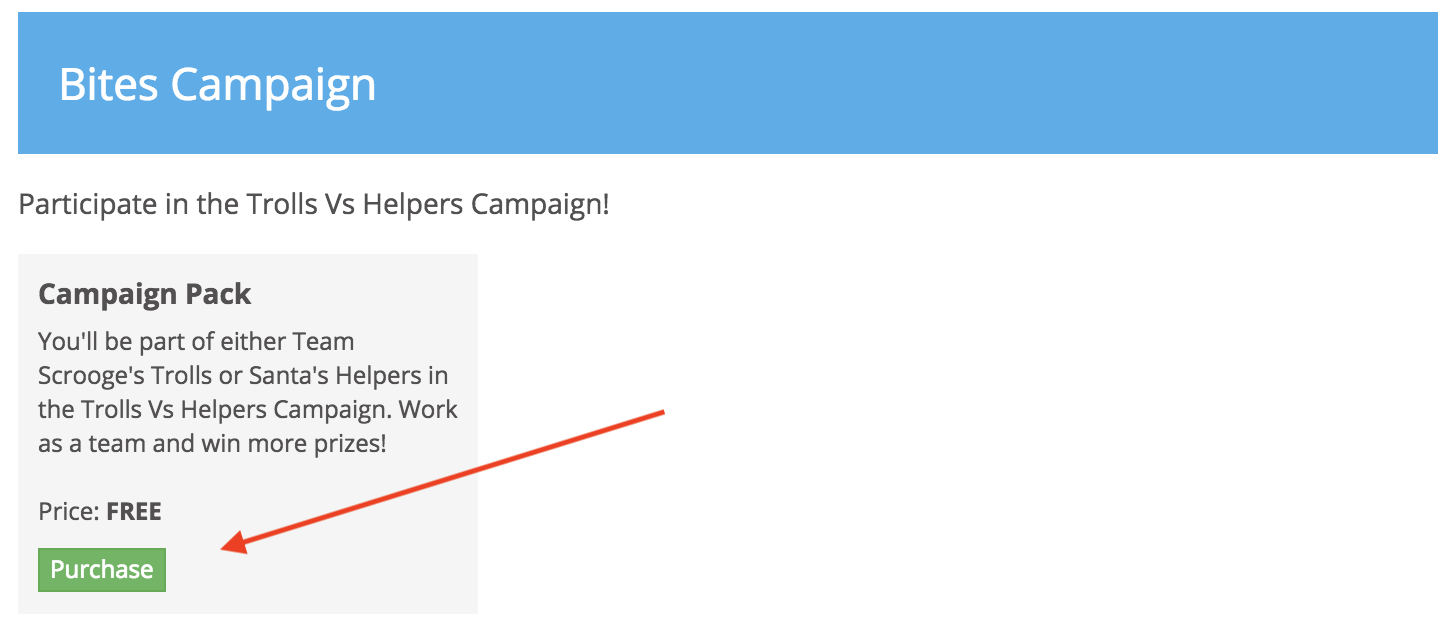 Canvas Madness
Did I imply that we were over with the holiday discussion through the transition to the next segment? Well I definitely had you fooled for a moment! This month's canvas madness theme has just been announced over here and it is celebrating the Christmas theme (obviously). Don't forget, it's completely free to enter.
Merry Chrysler!
It's time to build a Christmas-inspired interior room to showcase your talents and abilities to eat, sleep, and breathe Christmas. I really do hope this is the last Christmas-related segment in this article but there is no guarantee; you better participate nonetheless as there is a really cute mince pie icon to pick up! You can find out more information from the article over here,
Dreidel, dreidel, dreidel, I made it out of clay.
And when it's shiny and ready, O dreidel I shall play! To continue this thought, hopefully with your own dreidel(s) that you designed, of course. By participating you can pick up the dreidel icon amongst other awesome and exclusive prizes that will be revealed shortly! Check out the article here for more information.
Poll
Last week we asked you "When I close my eyes I..." and here are the results:
Think - 8
Dream - 17
Plan revenge - 3

Plot world domination - 4
Both C and D - 6
None of the above - 6
I really do hope that those of you who said that you are dreaming are all aspiring to do something big, for example rule the world. That's dream worthy, right? A new poll question will be up shortly, be sure to answer and find out the results next week!
Member Spotlight

Hoorah! I was finally able to track nigiriSHAKO down and squeeze a meeting in to her incredibly busy busy-businesswoman schedule to get her to have a quick chat with me. Although our meeting time was quite limited, she was still able to share some exquisite insights about herself to which she wanted the community to know. She said: "If you were to measure me with footlong subway sandwiches you probably just need 5 of them?" My jaw dropped in utter shock from her scientific relevation. While seeing my state of shock, she continued: "Uhm, maybe one day i'll find out how long a sushi roll is and i'll measure myself in maki-san rolls?" This girl is clearly going places!
You can check out her profile here, and stay tuned for Member Spotlights in the future, including a very special edition next week!
How many Weekly Bites articles?!
If you totally missed the the number of this week's edition, then it's time to scroll up... Ok, back yet? Great. We will be celebrating next week.
HabboBites Screenshots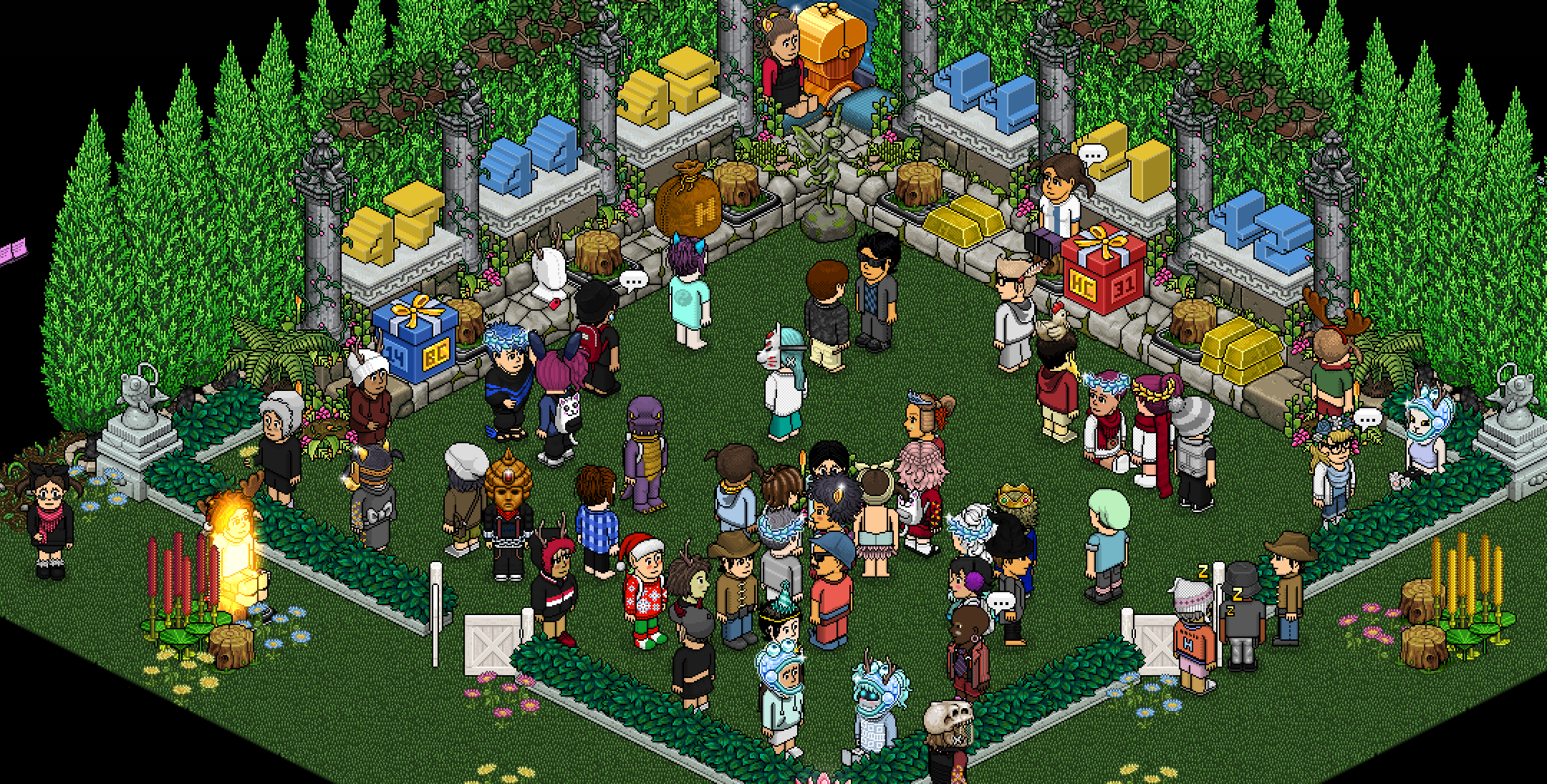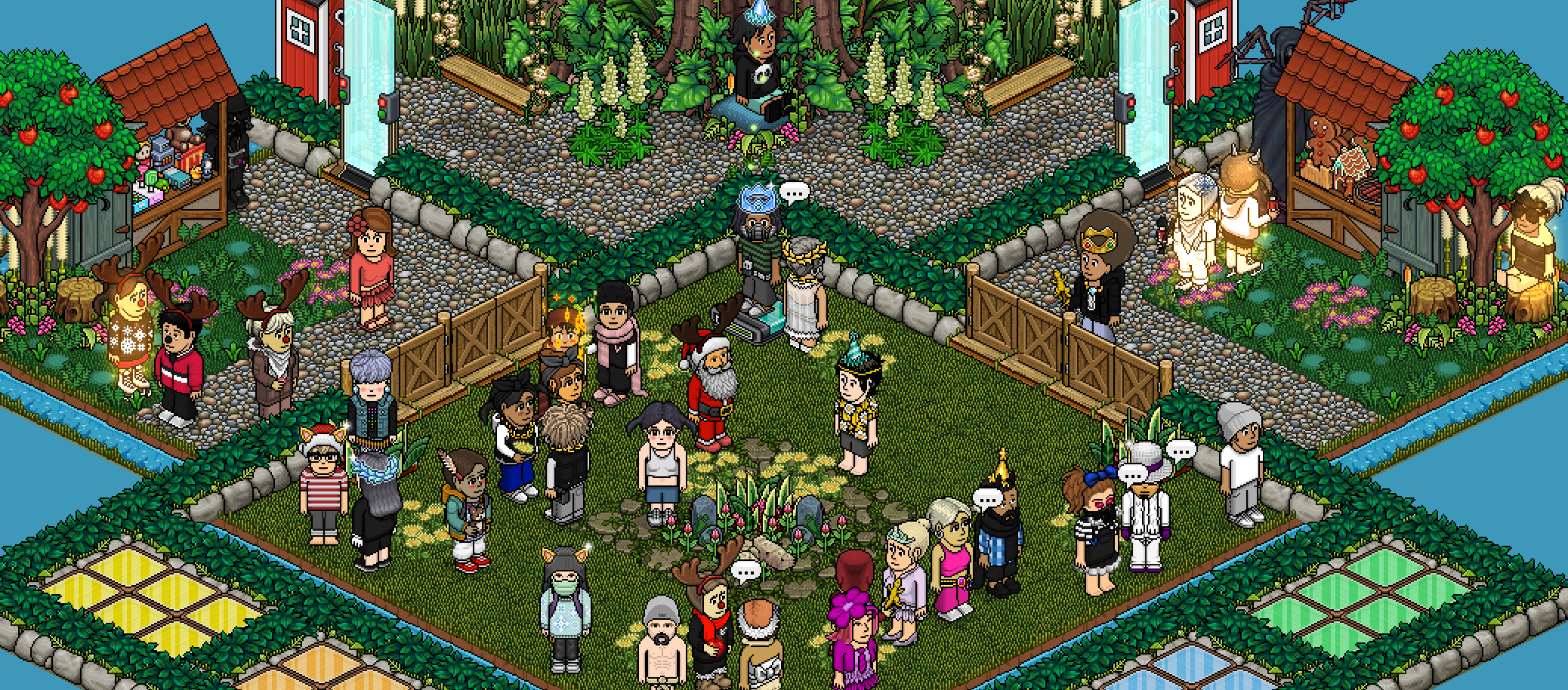 ---
That's all for our 99th edition of Weekly Bites - we will be back .
Remember, you can submit your own content to be featured in future editions of Weekly Bites and be rewarded for it!
For more information, refer to our "Introducing Weekly Bites" article.